"Shrines and pilgrim-routes in Central-Eastern Europe" - international conference
May 15, 2018
The aim of the conference is presenting a region full of saints, history and arts, and a destination for spiritual journeys. Speakers will present both the narrative of their countries and also specific elements that are interesting for the international public.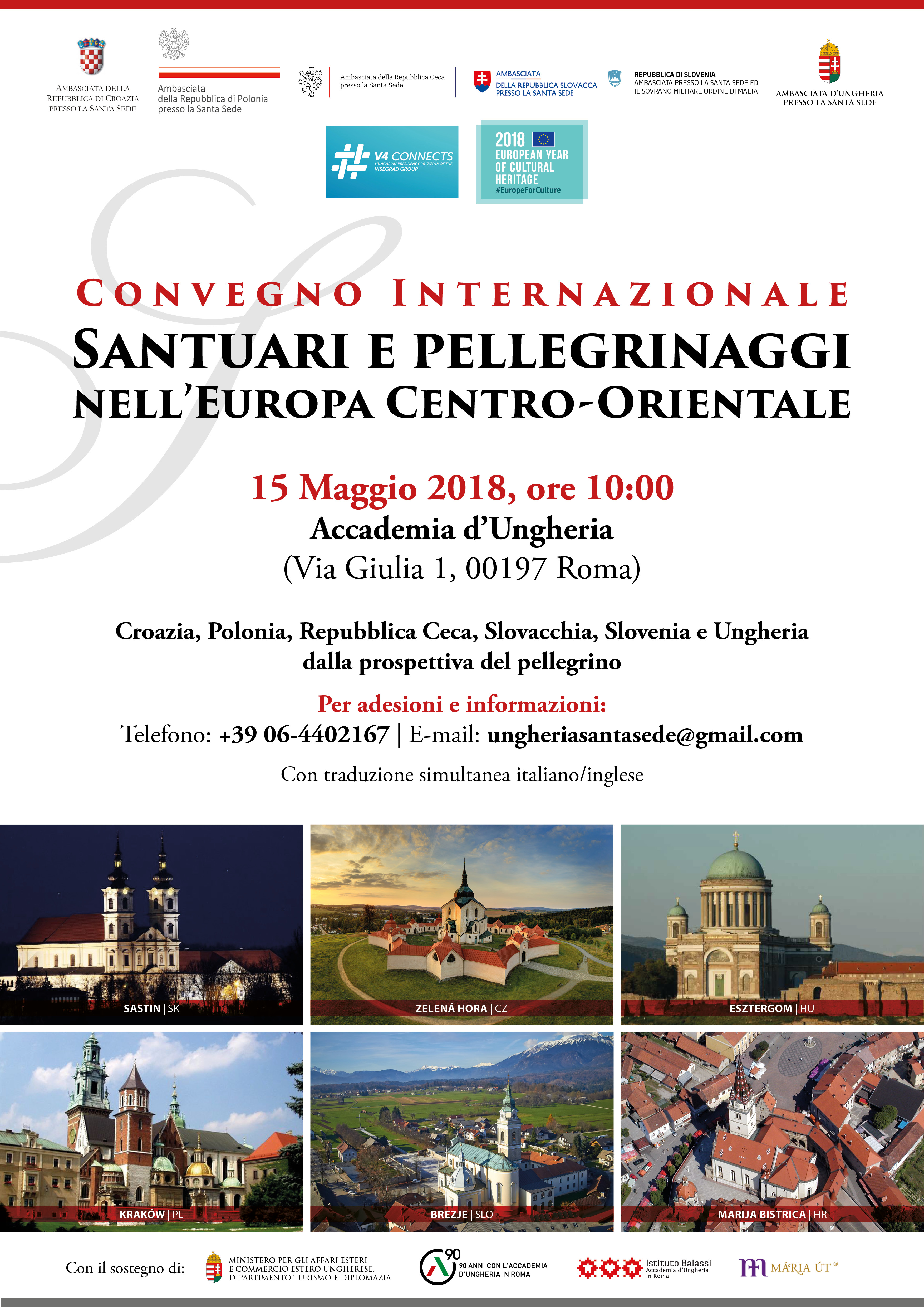 Pilgrimages to holy places and shrines attract nowadays many people throughout Europe from different Christian denominations and even non-believers. Central-Eastern European countries are also marked by relevant spiritual destinations.
Historical and more recent shrines are worth discovering: they keep European and local traditions and values alive and can offer significant contribution to the unity of our Continent. Common features are Marian shrines and routes, along with the memorials of the martyrs of Nazism and Communism, while there are relevant national specificities, like the memorials of the national saints.
The conference is organized by the Hungarian Embassy to the Holy See in a Visegrád Plus format, in co-operation with the Embassies of Poland, Czech Republic, Slovakia, Croatia and Slovenia. Keynote speeches are held by Mons. Salvatore Fisichella, President of the Pontifical Council for the New Evangelization and by Tibor Navracsics, European Commissioner for Education, Culture, Youth and Sport.
The detailed programme of the conference is available here.
Project owner: Hungarian Embassy to the Holy See
Type: conference
Venue: Accademia d'Ungheria in Rome
Contact: http://magyarorszagszentszek.blogspot.hu/
Menu
Navigation