Magyar Posta issuing stamps for the European Year of Cultural Heritage
Publicated on: August 1, 2018
On the occasion of the European Year of Cultural Heritage, Magyar Posta is issuing a promotional definitive domestic no value indication stamp along with occasional envelopes with the label of the Year. The products are going on sale from 1 August, 2018.
The Thematic Year was officially launched at the European Culture Forum
on 7 December 2017 in Milan, Italy. The aim of the European Year of Cultural Heritage is to encourage more people to discover and find out more about Europe's cultural heritage, and to reinforce the European identity and a sense of belonging to a common European family in citizens.
During 2018, we are celebrating our common heritage in the framework of numerous exciting events and projects - including concerts, festivals, folk customs, performances, conferences, exhibitions, digital projects -   at European, as well as national, regional and local level. The Hungarian events series coordinated by the Prime Minister's Office involves more than 90 official programmes.
The products were printed in Pénzjegynyomda in 105 000 copies based on the designs of Imre Benedek and Barnabás Baticz.
More information about the products is available on the website of Magyar Posta.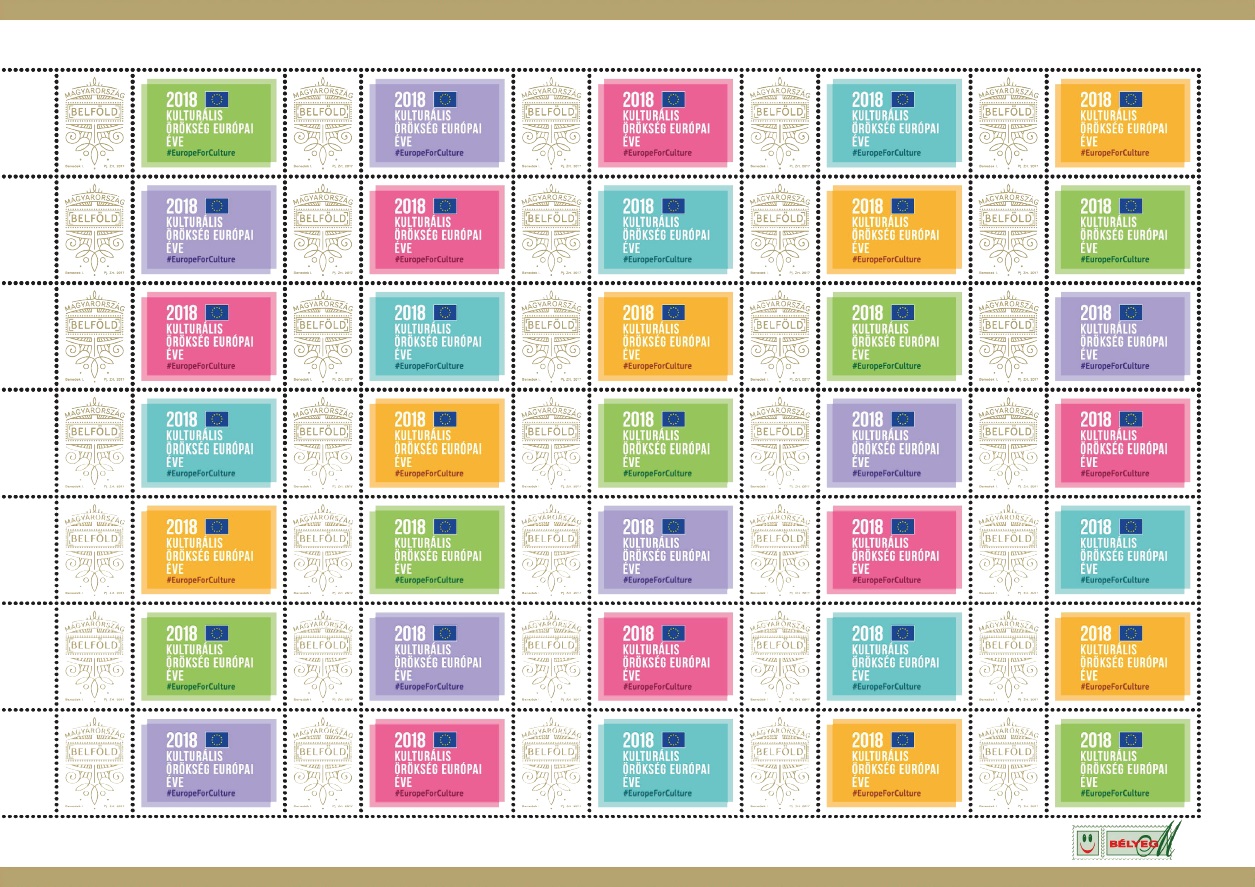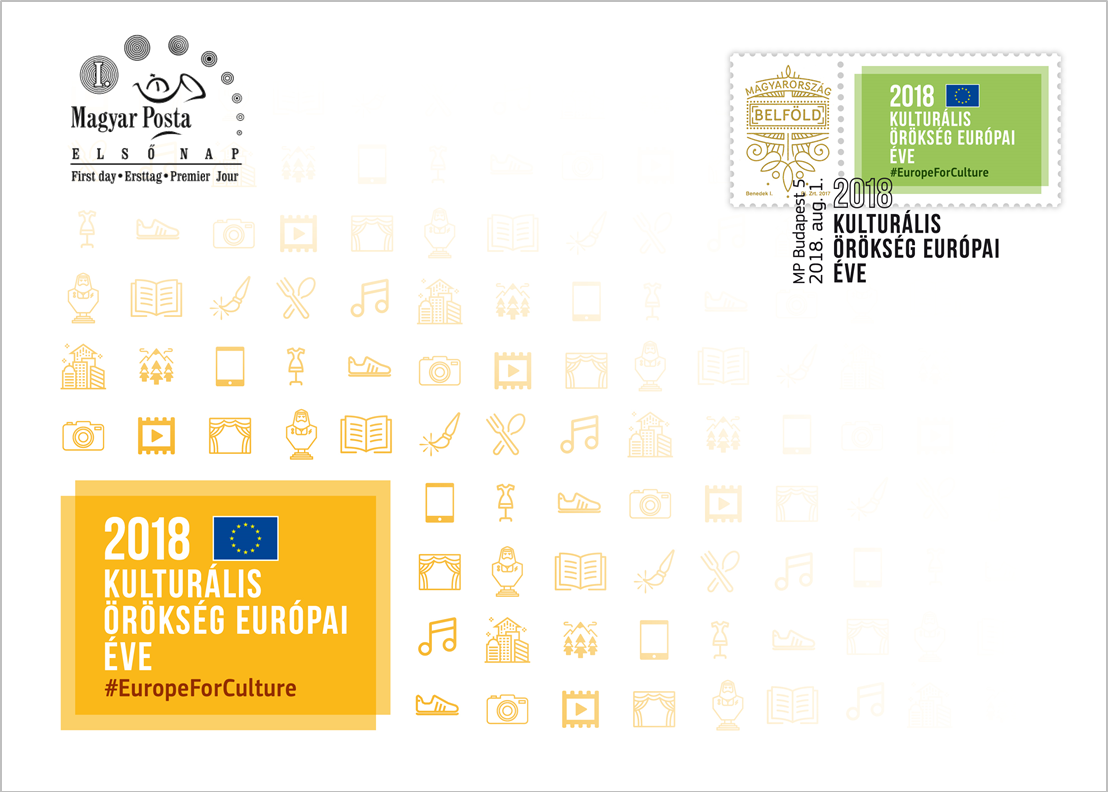 Menu
Navigation